Congratulations to the 7th Grade, 8th Grade, and High School Band on an excellent showing at MSBOA District One Festival. The 7th graders showed tremendous growth and confidence for their first time out. We talked about how it's not so much the number they earn, but the growth they've experienced. And boy, has this group grown! They earned a III overall, which included a II in sight reading. Very proud of your progress and looking forward to see how far you go from here. The 8th graders came back after last year's III, focused in and came away with a Division II, including a I in sight reading! Your growth and improvement over the last year is a great example to the younger students - great job! The HS Band played a great program, demonstrating musicality and technicality, earning a Division I and the right to head to State! Well done, everyone - EYES WITH PRIDE!! :-)

What an INCREDIBLE Night to be a BUCK! Our first annual, "Building the Buckhood," was a success! Thanks to all of the families that came out to show support. We had over 100 elementary students attend, and our very own 3rd graders did an excellent job singing the National Anthem. A BIG thanks to Mrs. Thompson, Mrs. Dennis, Mrs. Powell, Mrs. Wagatha, and to the entire Varsity Boy's Basketball Team for planning this night! PRoud!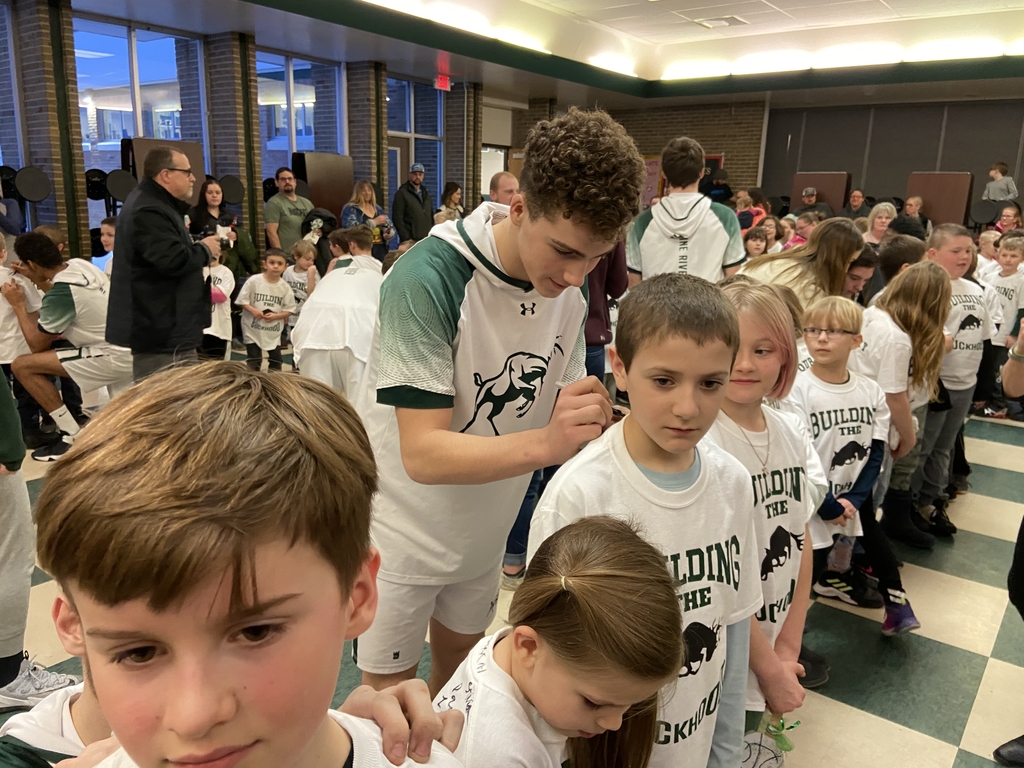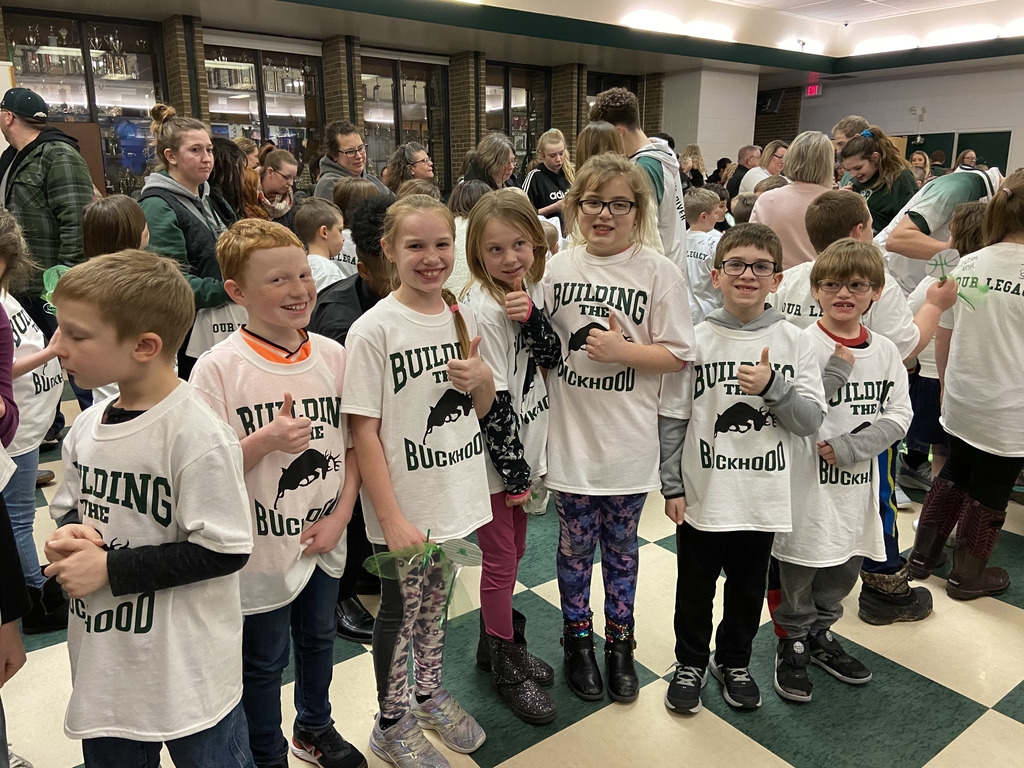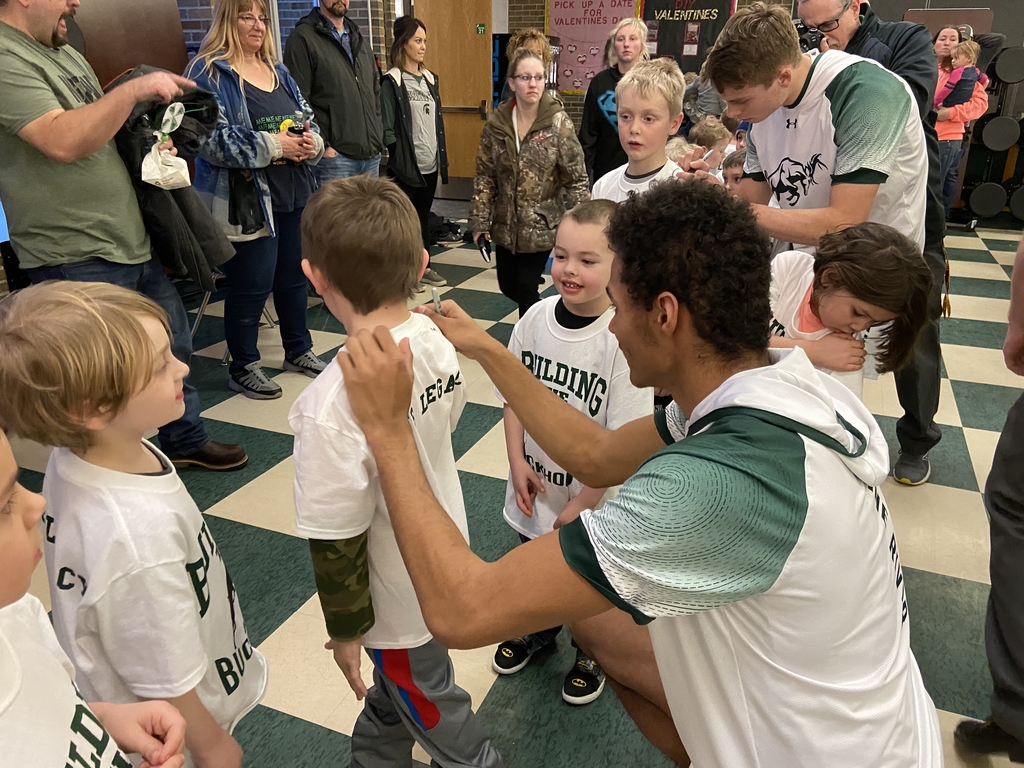 Congratulations to the following high school students that earned honor roll for the first semester this year. We're so proud of your hard work! * denotes All A's 12th grade: Hunter Ashcroft* Grace Beebe* Dylan Bemis* Maverick Boerma* Rebekah Cole* Jaden Draper* Alisa Grover* Luke Halladay* Josh Hamilton* Rebecca Horan* Sophie Johnson* Leah Langworthy* Gabriel Lewis* Daria Lindquist* Tyler Lindquist* Victoria Podsaid* Brooke Prosch* Lane Ruppert* Carter Stark* Jaide Stieg* Ethan Underhill* Tyler VanDusen* Kenneth Varney* Havannah Wagner* Chelsea Wanstead* Stephanie Behl Christin Breese Maisie Curtis Kaden Darrow Brian Fauble Kristopher Green Thomas Hooker Dylan Hubbs Sasha Huffman Raven Kaleniecki Samuel Lucas Parker Moores Hailey Mys Brock Nelson Creed Watson 11th grade: Olivia Beagle* Sophia Bianchi* Brooke DePew* Katelyn Dutka* Mailee Hilkowski* Hunter Kanouse* Alicia Lindsay* Suzanne Partridge* Molly Vanderhoef* Emma Whitley* Alexia Wilkins* Lorean Yeomans* Madison Baldwin Jacob Crisp Aurora Curtis Zachary Deverman Payton Fulmerhouser Elizabeth Gingrich Taylor Helmboldt Kimberly Hill Taylor Johnson Jayce Methner Jozlyn Mohr Kendra Montague Dalten Sible Andrew Stevens Bryce Wanstead Jared Wilson 10th grade: Wing Au* Landyn Cool* Isaiah Dennis* Cameron Helmboldt* Ian Johnson* Riley Larr* Benjamin Lockhart* Abigail Peterson* Skye Prosch* Philip Rigling* Avery Sumpter* Wyatt Underhill* Lexie Villarreal* Hailey Wanstead* Dillon Blood Dierdre Dent Lukas Fisher Morgan Fulmerhouser Ericka Hill Taiju Ichizono Carlee Johnson Caleb Lewis Kaylyn Masterson Mia Meadows Zachary Pendley Aryelle Sible Garrett Sperkoski Matthew Treiber Hunter Varney Jordan Wright Cheyenne Zimmerman 9th grade: Allie Barber* Destiny Burns-Bowyer* Madison Clothier* Allen Hildabridle* Jersey Johnson* Mia Kulpa* Carter Lewis* Anna Mitchell* Kathryn Mitchell* Isabelle Nethers* Katie Partridge* Lillian Pylman* Gabriel Reid* Elizabeth Rigling* Madison Smith* Lynnesia Belvin Wyatt Dagen Austin Dean Evan Esiline Logan Finkbeiner Skyler Harris Kendell Henry Amanda Hill Samuel Kanouse Myley Lee Jordan Nelson Sara Rendel Marcus Richard Kyle Root Jacob Smith Taylor Stewart Brady Wanstead Javen Wanstead 8th grade: Mason Heilman* Nathan Marks* Scott Slocum* Serenity Aug Andrew Baldwin Miriah Davis Weston Hayes Damien Jackson Miriam Johnson Gavin Kelso Bobby Lilly Levi Lloyd-Zeeryp Emily Lockhart Tanner Prosch Madyson Read Zachary Smith

Spring Parent-Teacher Conferences for grades 8-12, will be held on March 3, 2020 from 4:00-7:00 p.m. in the high school cafeteria. Hope to see you there!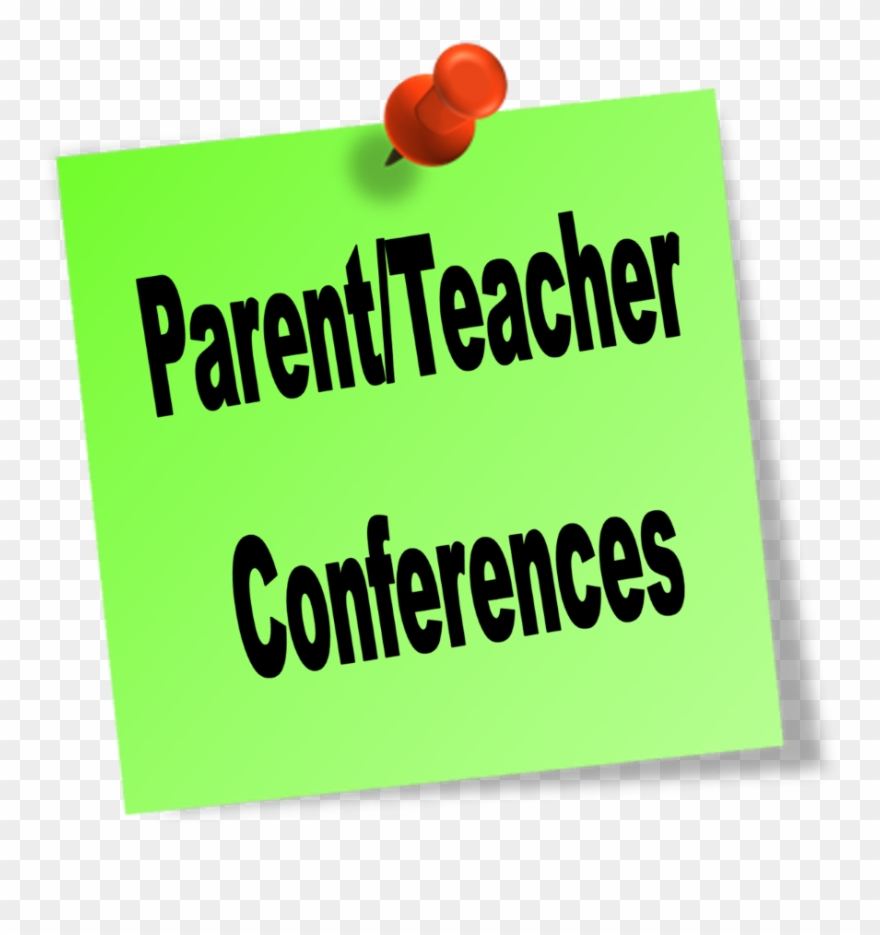 7th grade girls' basketball ended their season strong with a 49-12 win over NMC. Delanie sparks led the charge with 12 points. Isabella Nichols added 8, while Nevaeh Maynard, Mayci McQueen, Natalee Albright, and Ameriah Durst all scored 6 each. The 7th grade lady bucks were 8-4 overall and only improved each game under the direction of Coach Deanna Draper. Thank you for a great season, Middle Bucks! PRide 🦌💚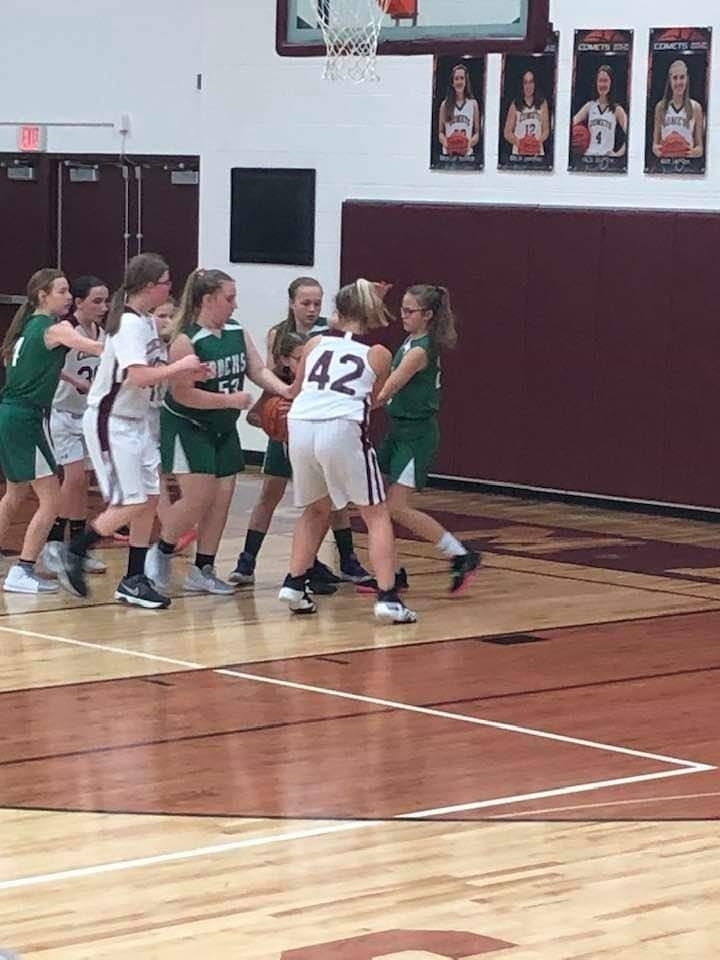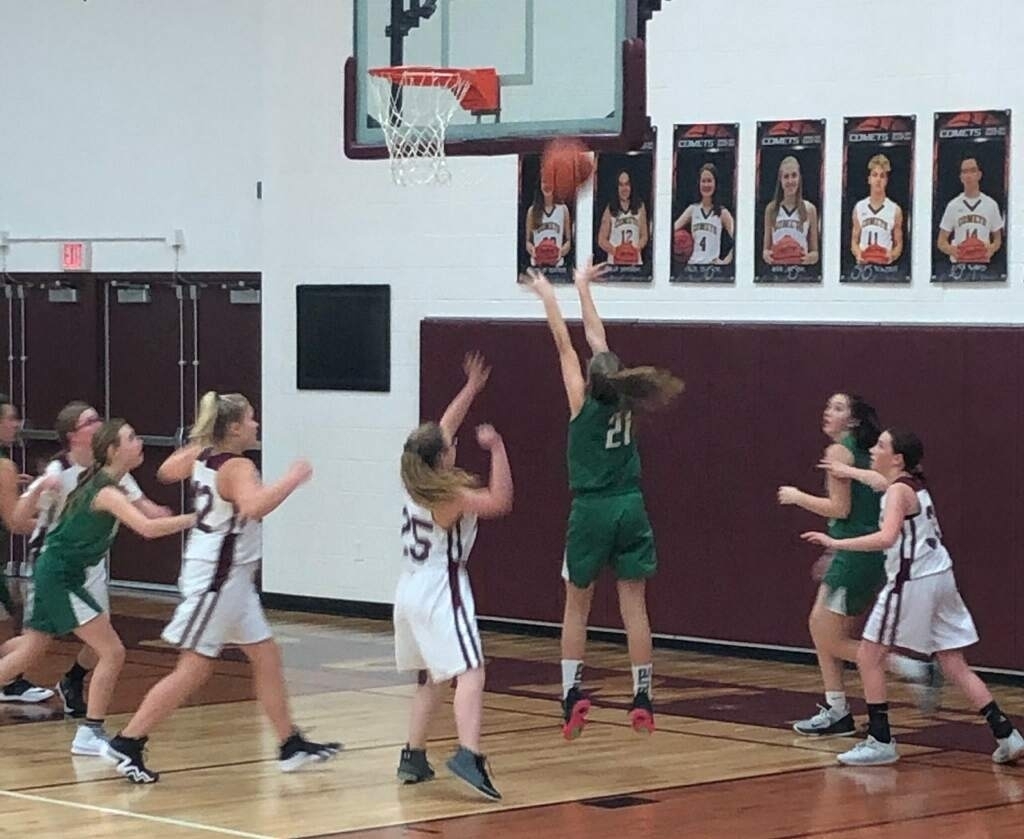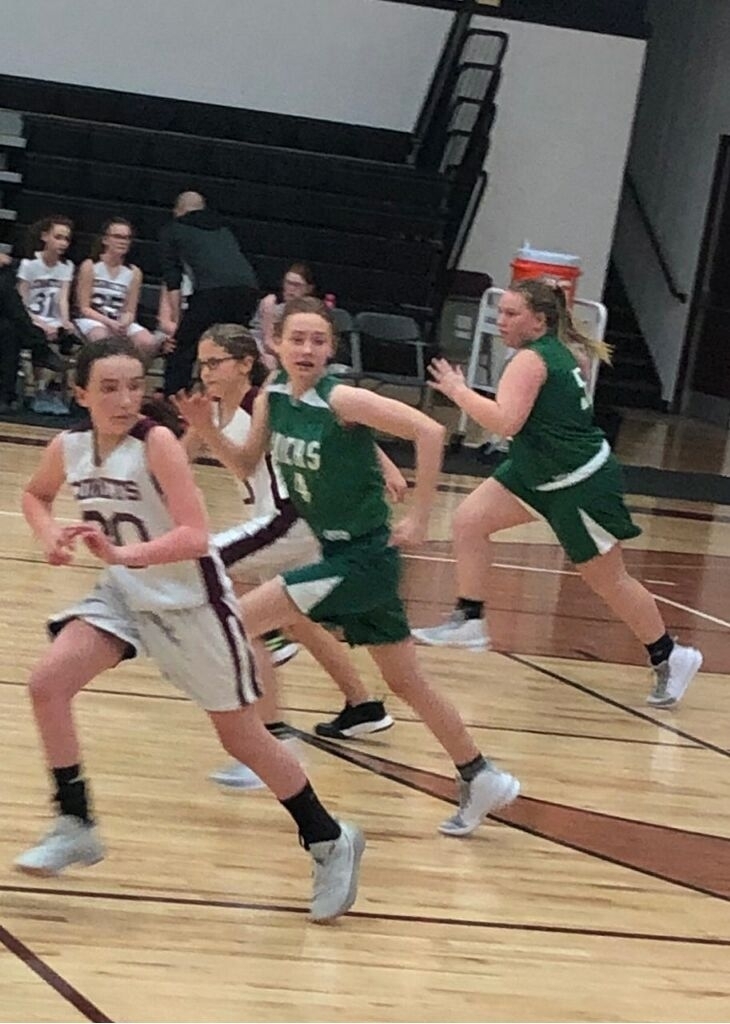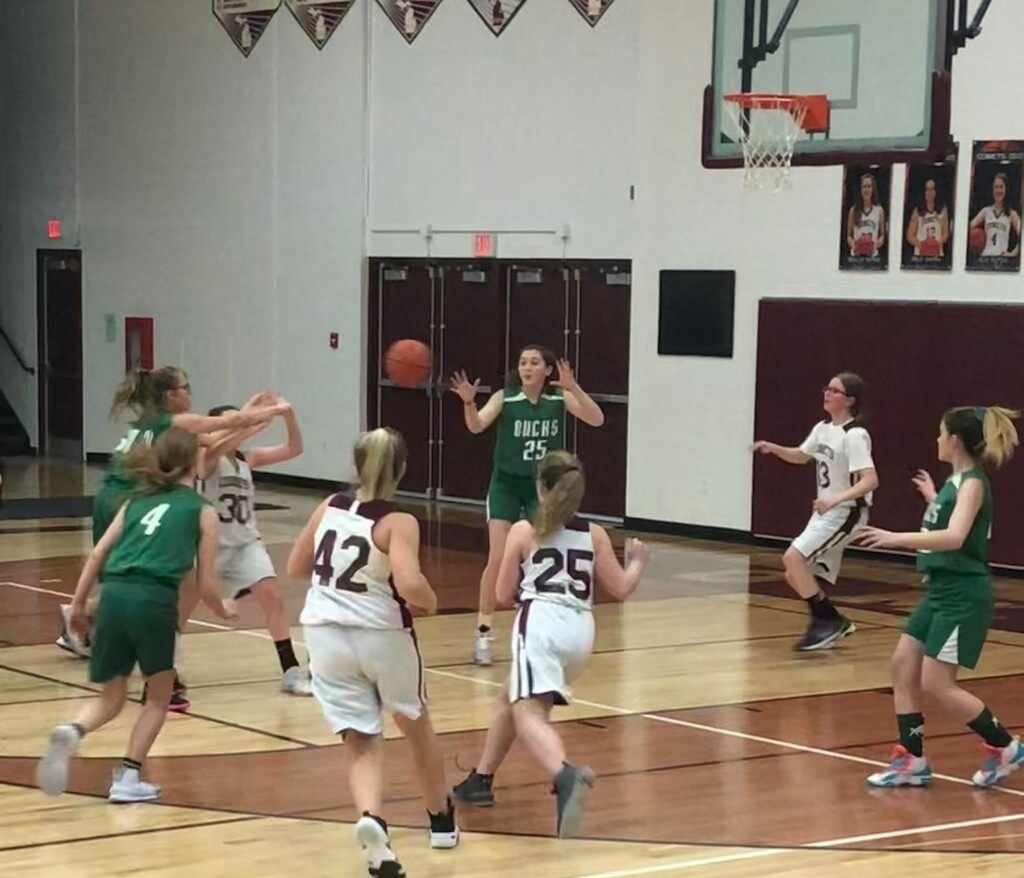 8th grade girls basketball finished their season with a 5-7 record with a strong 27-21 win over NMC tonight. Miriam Johnson had 11 Emily Lockhart had 6 Dakota Hajdu had 4 Isabella Leusby, Gabby Perrin, and Maddy Read had 2 points each. Thank you for a good season. BELIEVE!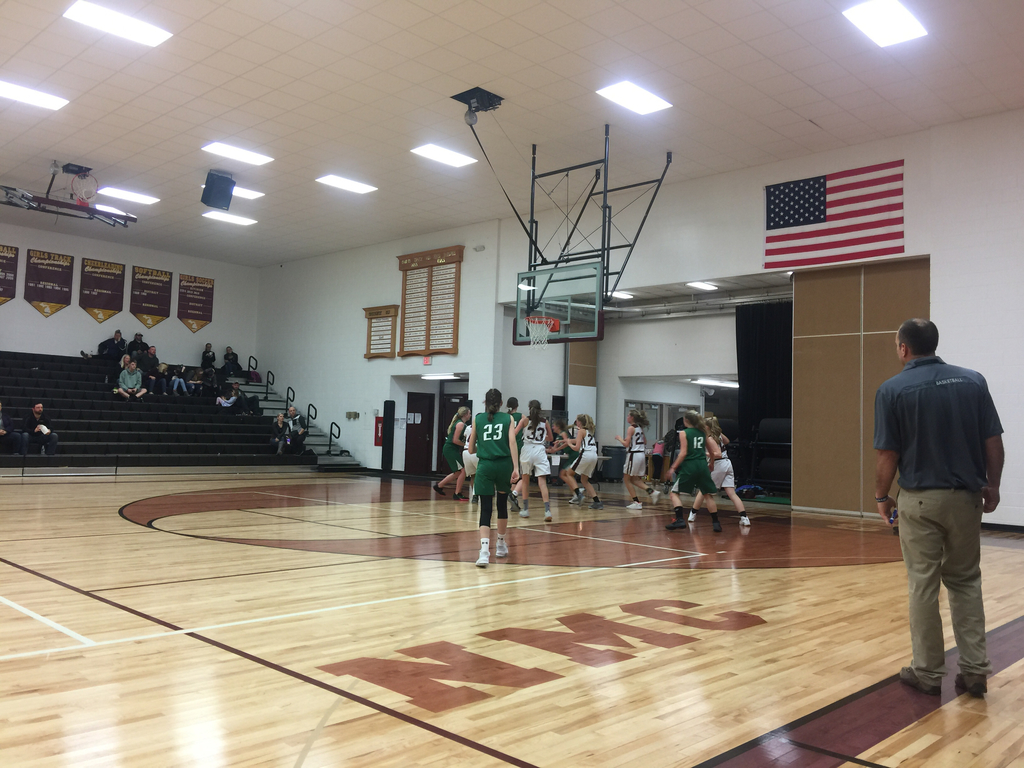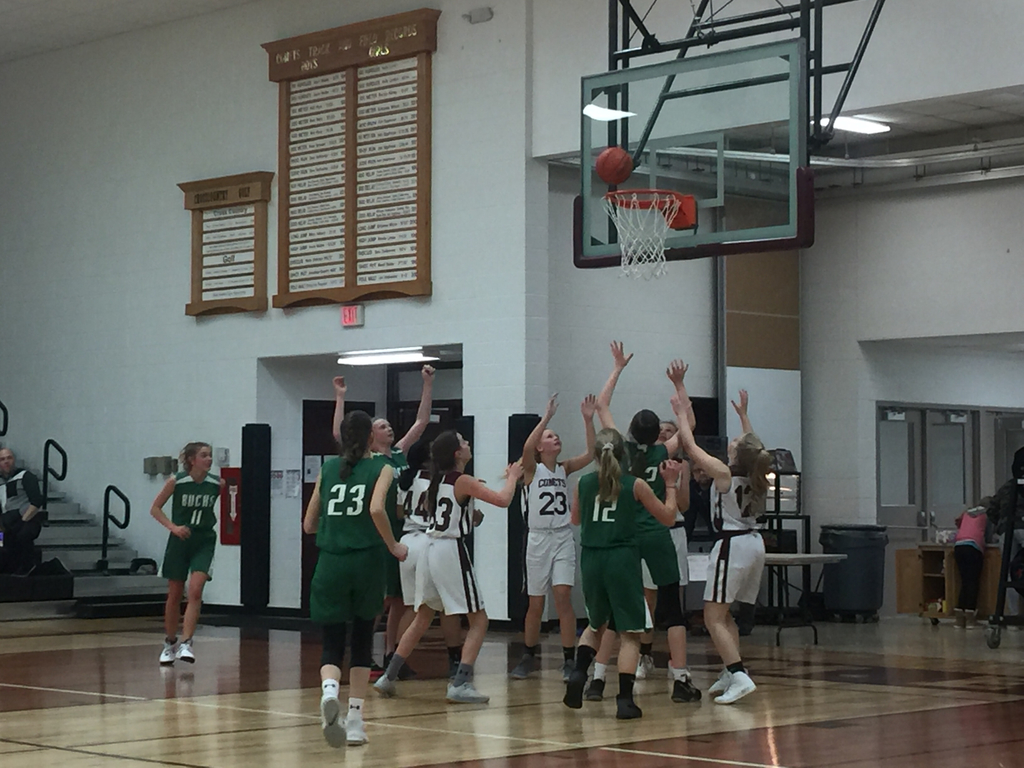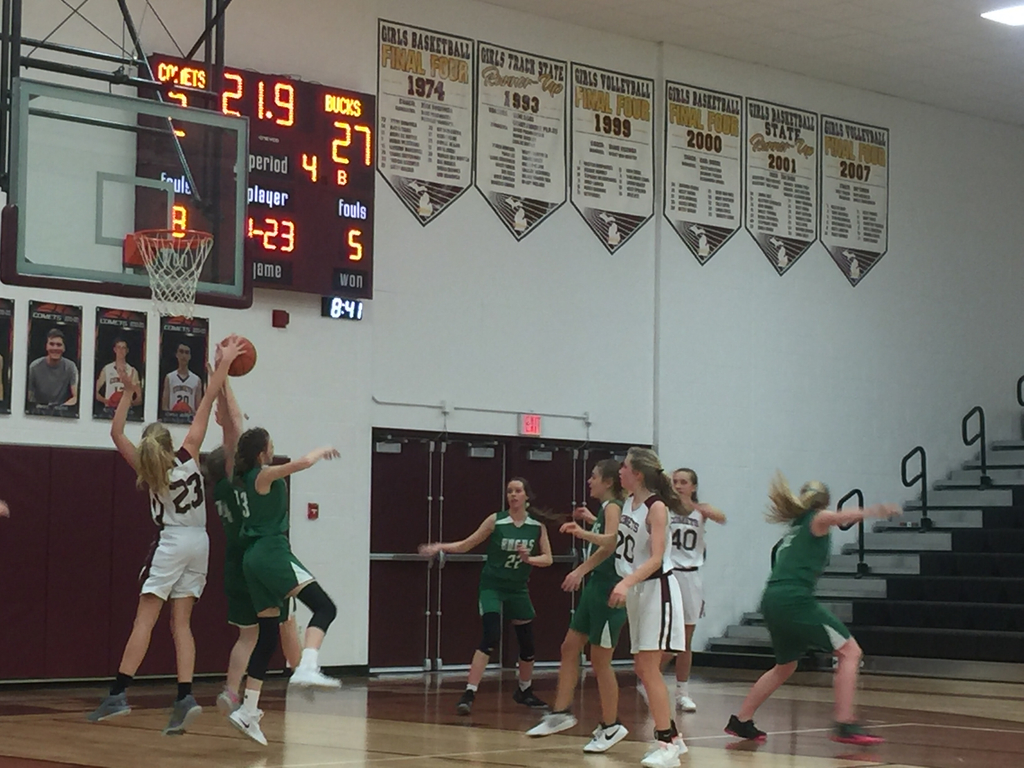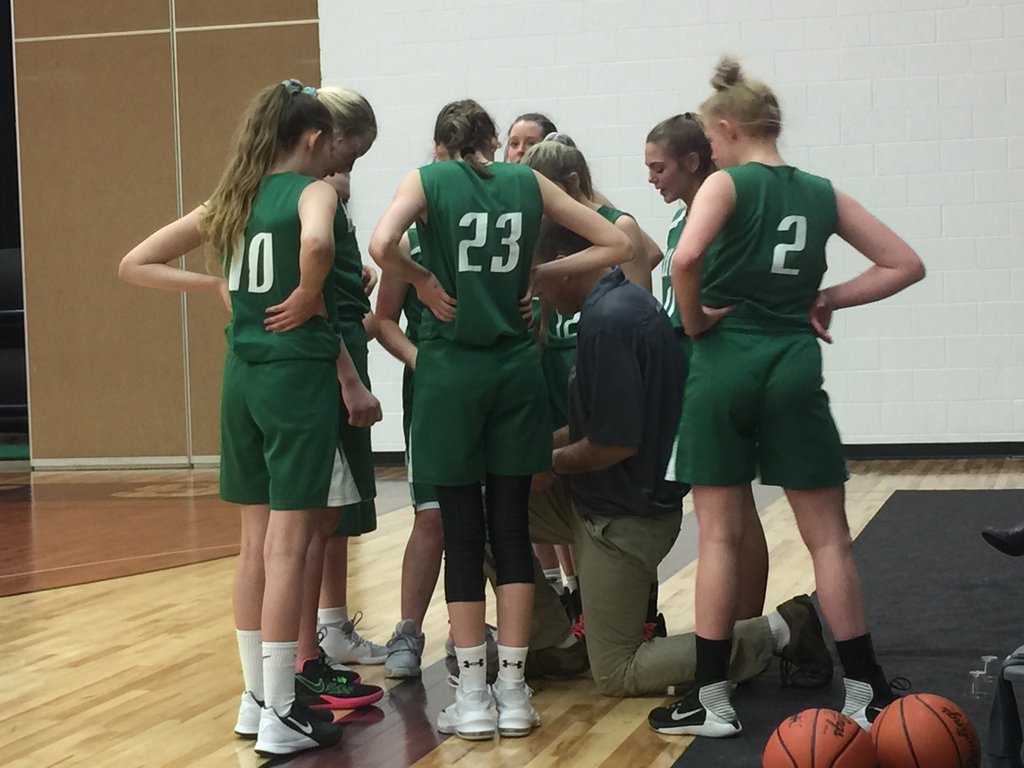 4th Graders 💚 practicing their reading fluency!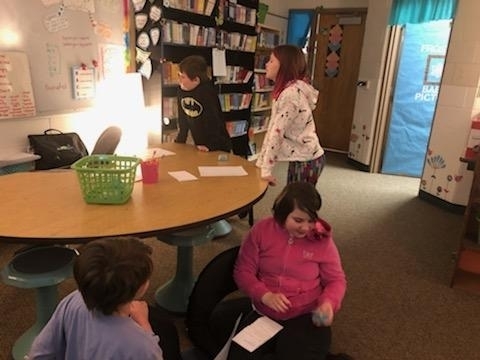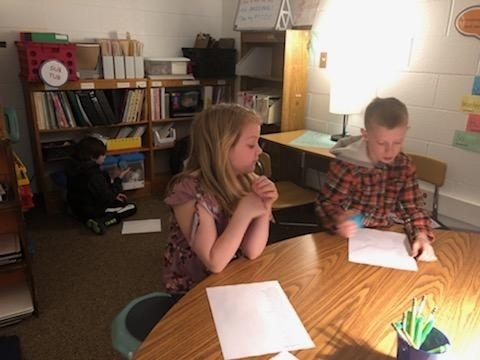 This season's Odyssey Of the Mind (OM) teams from Pine River Area Creativity Club took two first place medals and one second place! They'll all be competing at state competition on March 14th at Thornapple Kellogg Schools. Wish them luck! 💚🦌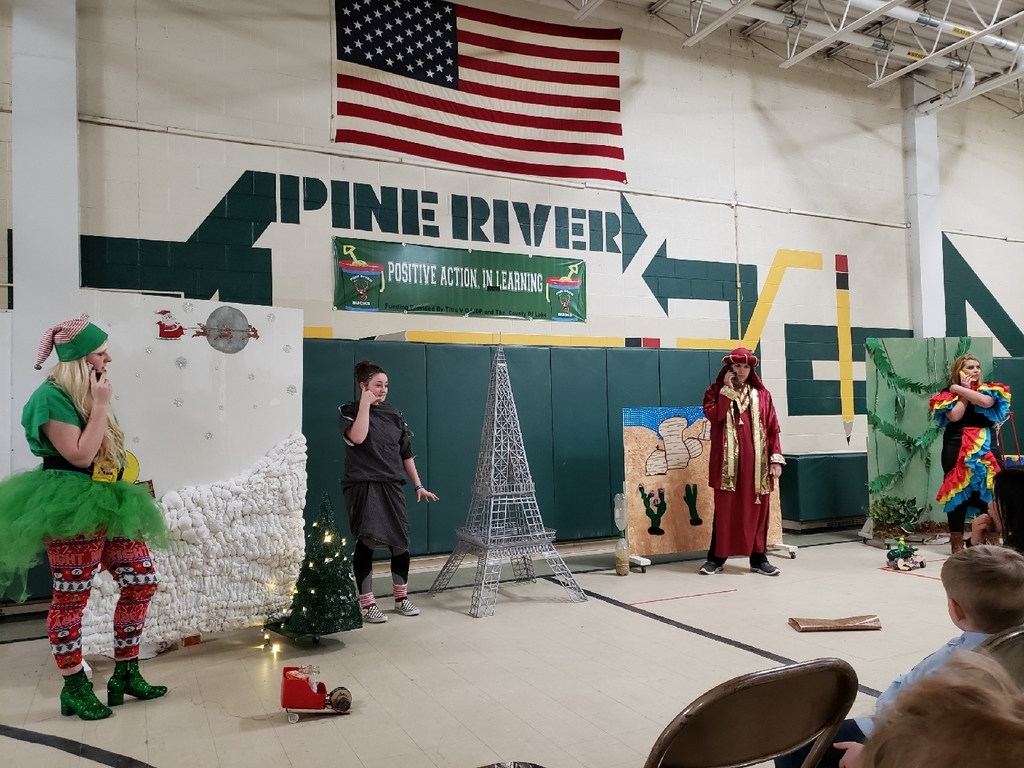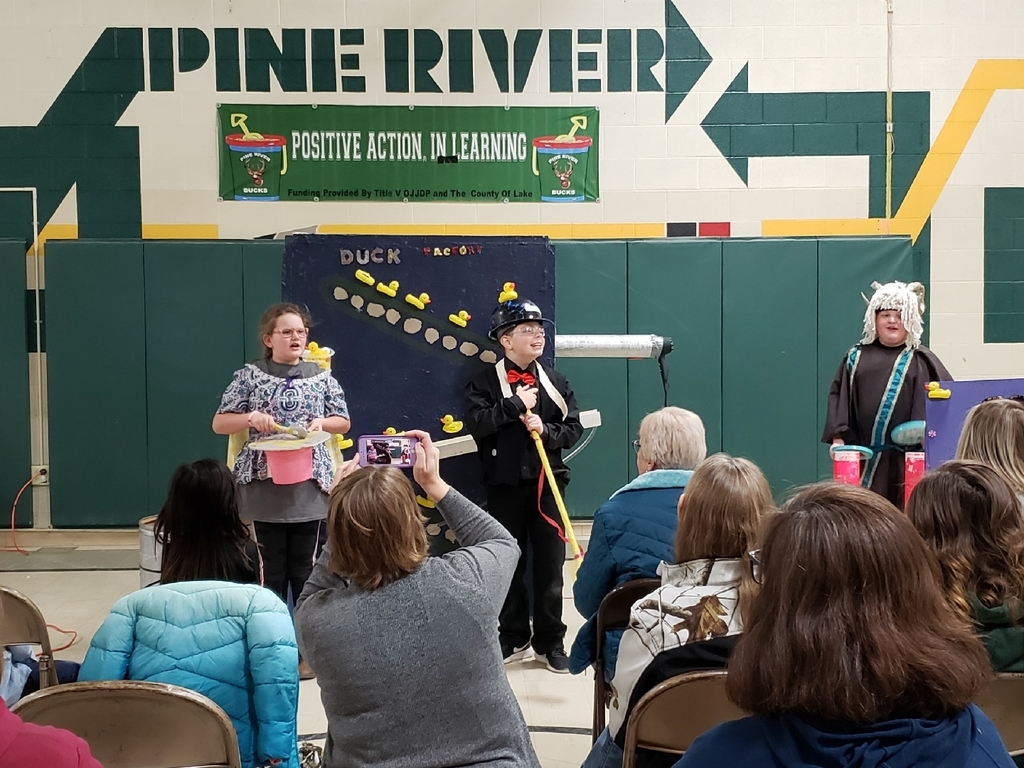 Students were learning about assisted technology with Ms. Whitley in Mrs. Lindquist's class and created their own inventions on how to help others.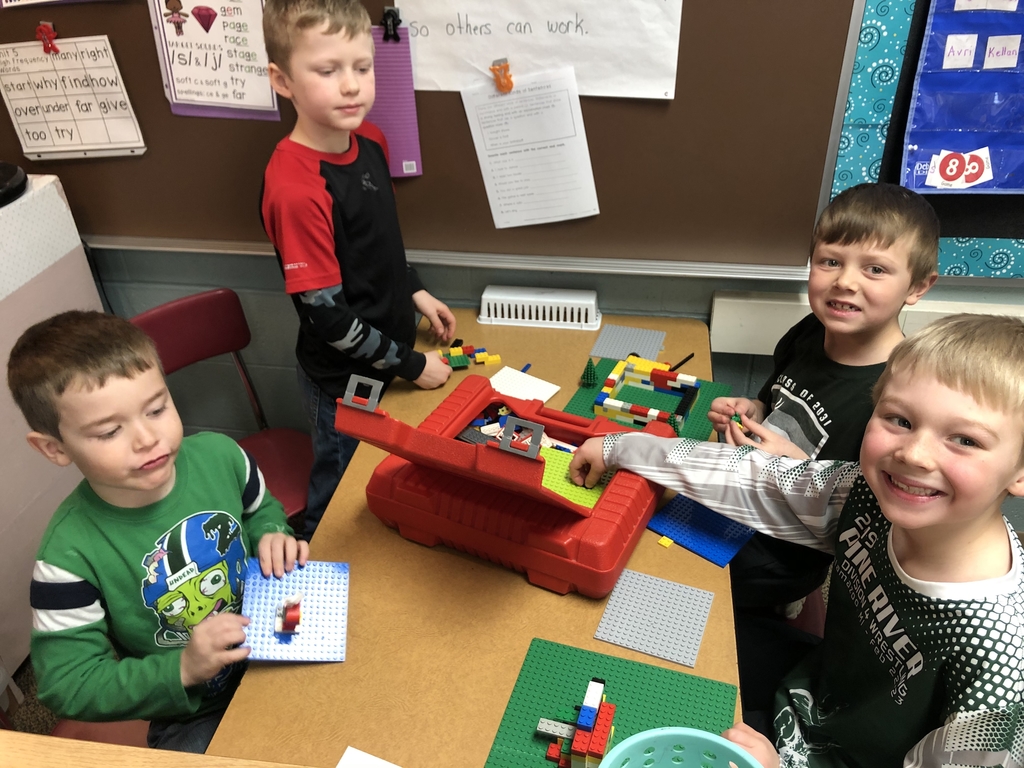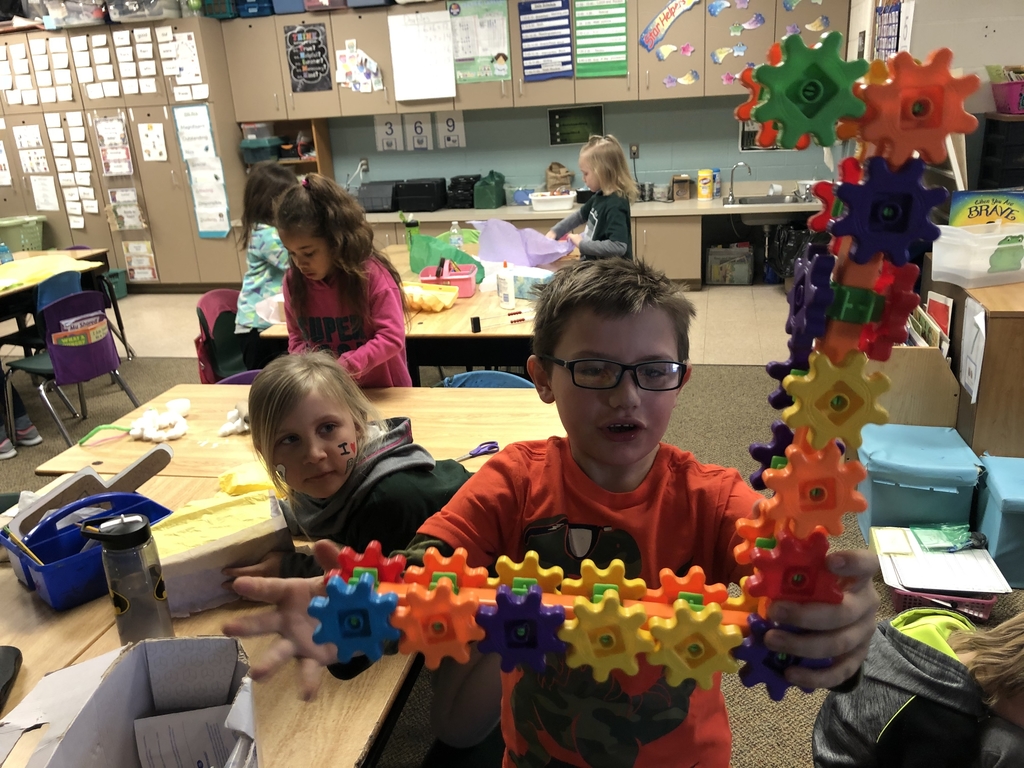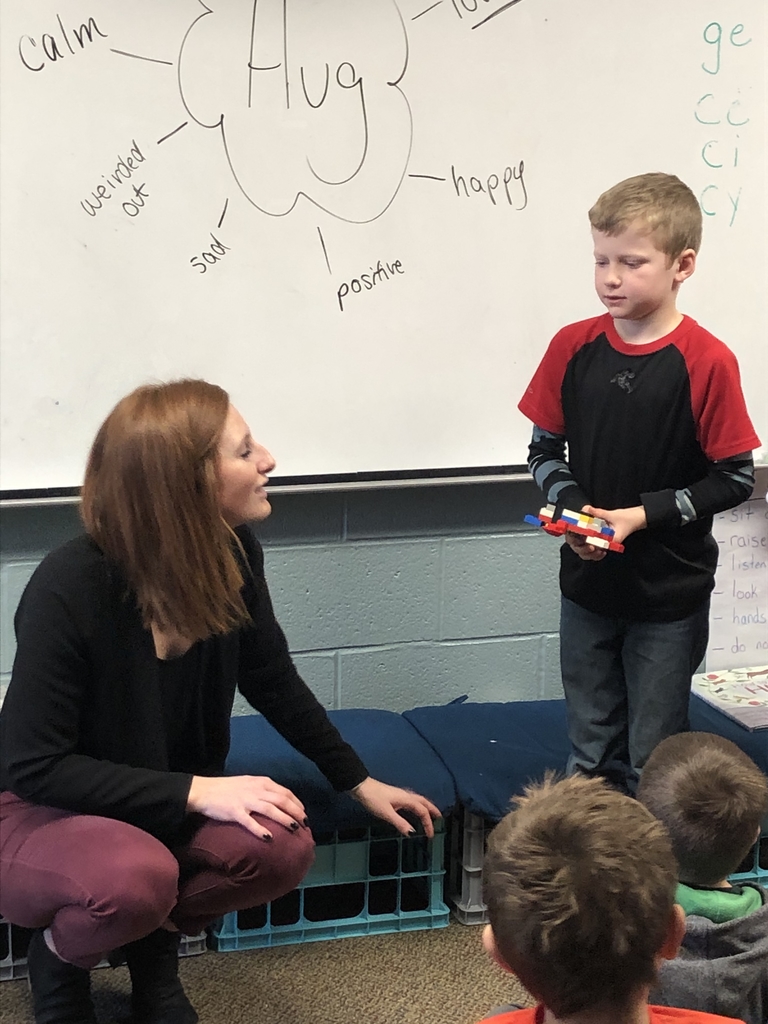 Pine River Area Schools celebrated Snowfest 2020 last week. The high school ended the week with a fun filled, green and white spirited assembly on Friday. Congratulations to Tyler VanDusen & Rebecca Horan who were crowned this year's Snowfest King and Queen!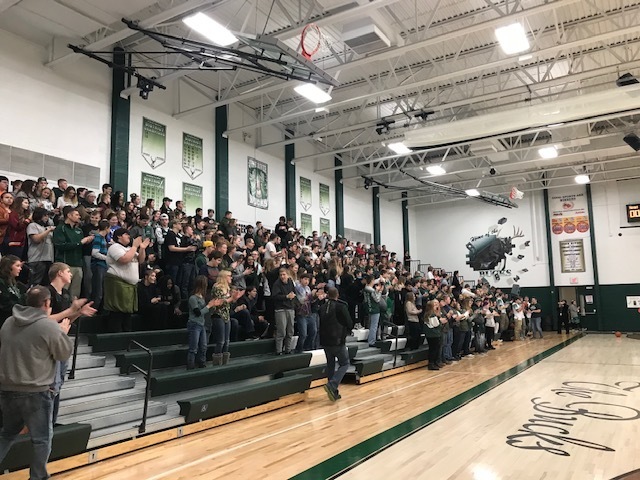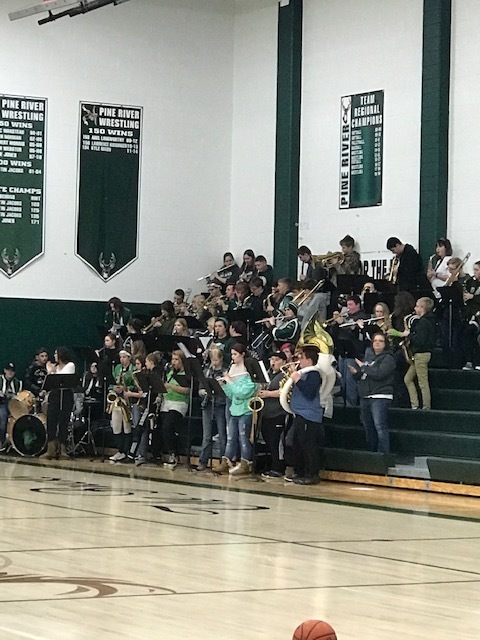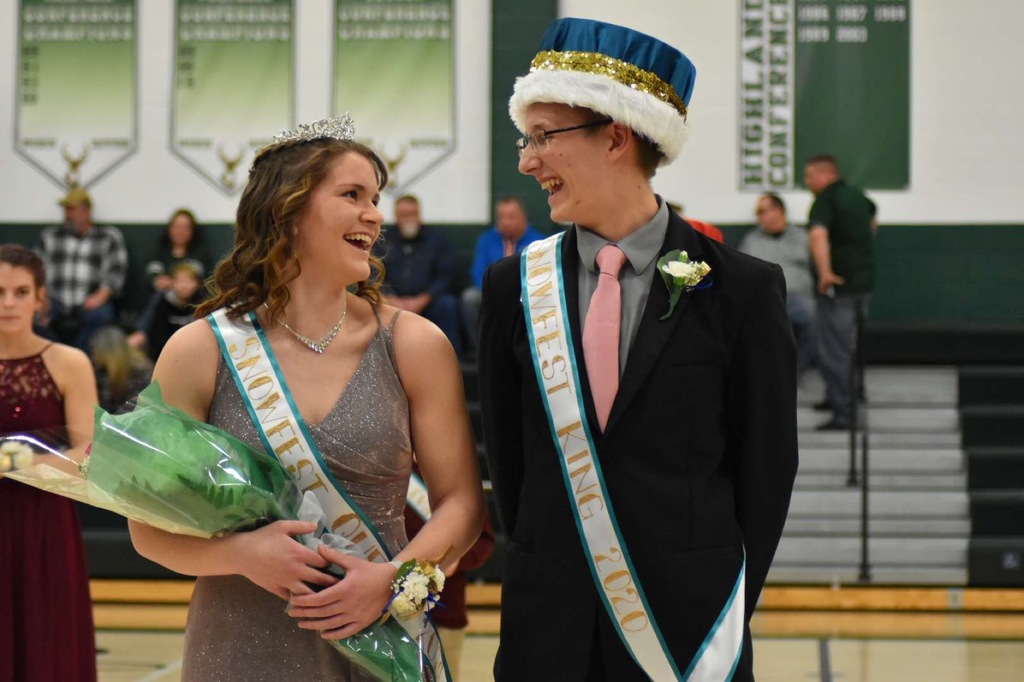 It's Festival Week! The HS Band goes to McBain on Tuesday - please note the performance time has CHANGED from 3:20 to 3:30 p.m. The 7th/8th Grade Bands head to McBain on Wednesday - performance times are 8:40 for 7th Grade and 10:30 for 8th Grade. The links below (top one is HS, bottom one is MS) have the Festival letters that went home earlier this month with all the details if you need them. Festival performances are free and open to the public - hope you will come out and support these hardworking, awesome students if you can! :-)
https://1drv.ms/w/s!Aq2J1CdLfGOigqJRzNg0yUTSIl-woQ?e=xinuhv
https://1drv.ms/w/s!Aq2J1CdLfGOigqJP4bmRkmP4p6YlPw?e=eV7Bv4

Congratulations to our five wrestlers that placed at regionals today. They will wrestle at the state finals at Ford Feld on March 6th and 7th. Brock Nelson- 1st Austin Wuesten- 2nd Jordan Koetje- 2nd Matt Treiber- 2nd Seth Duncan-4th Great job boys!

Pizza With the Principal! Congrats to these Mighty Bucks, and great job showing others what it means to be a BUCK!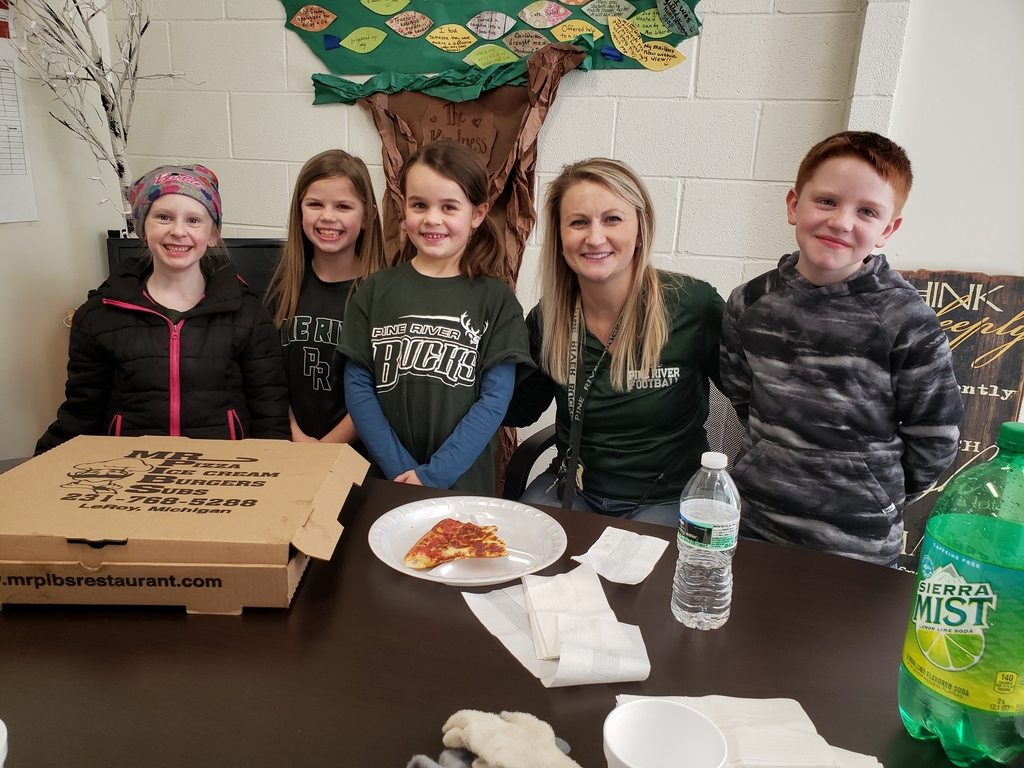 We sure appreciate these High School Boys coming down to spend time with our Little Bucks at the elementary! Our little ones can't wait to watch them play basketball next week. However, you can catch these boys in action tonight!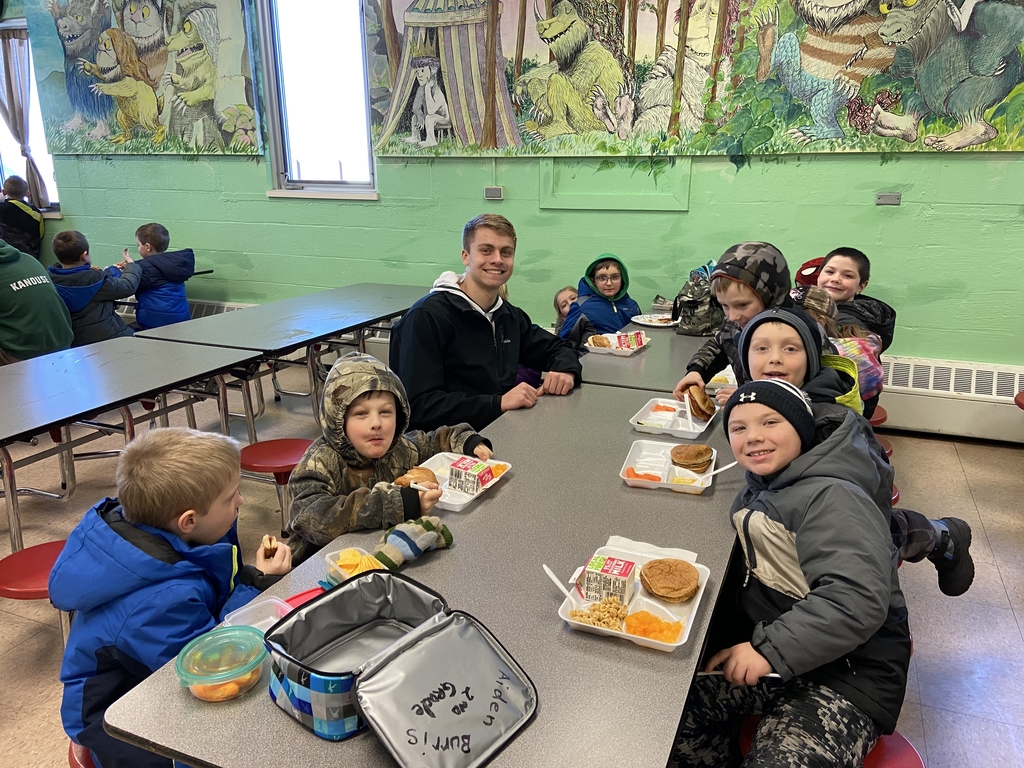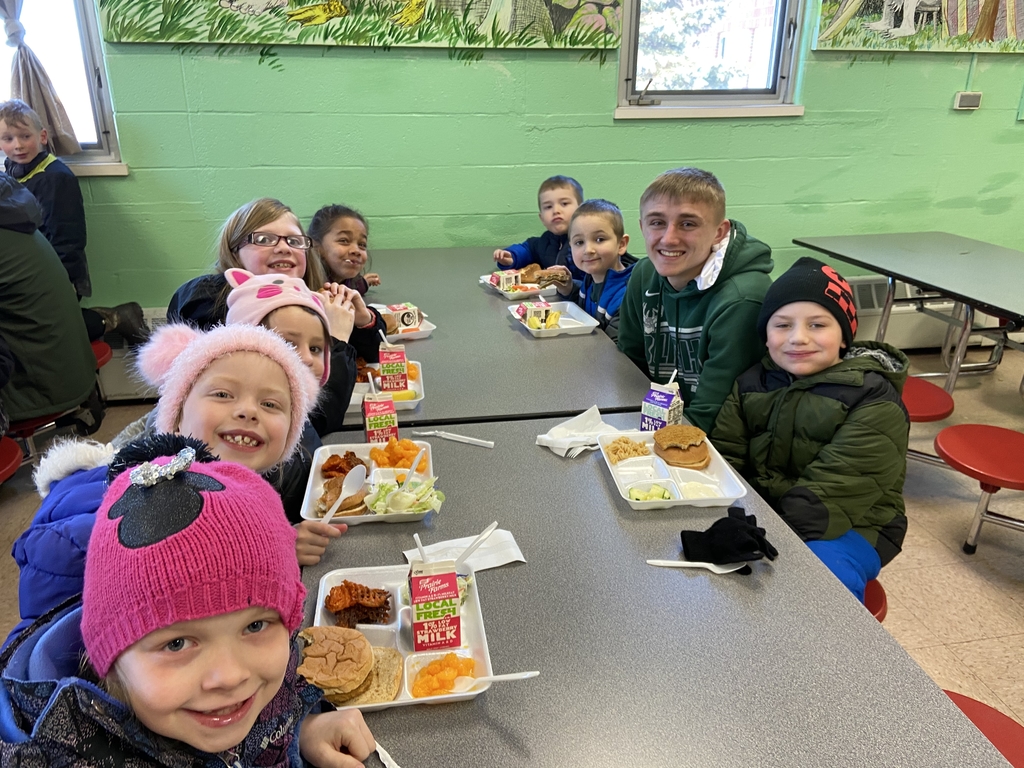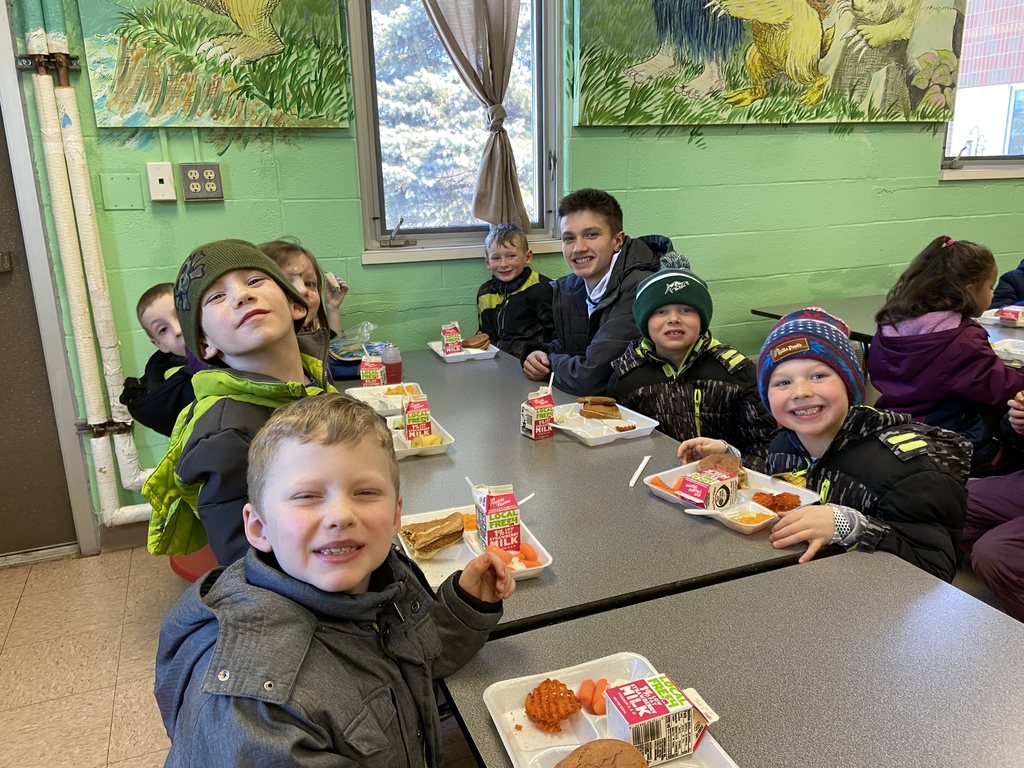 7th grade girls played tough and brought home a win against McBain tonight. The team hustled and played great defense. Delanie Sparks led the bucks with 14 points. Natalee Albright, Ameriah Durst, and Olivia Fisher added 6, while Mayci McQueen scored 5. Our 8th grade girls lost to McBain tonight. We're looking forward to earning a WIN on Monday against NMC for our last game of the season.

Mrs. Stieg's senior Civics classes spent the day learning about our legal system by participating in mock trials today!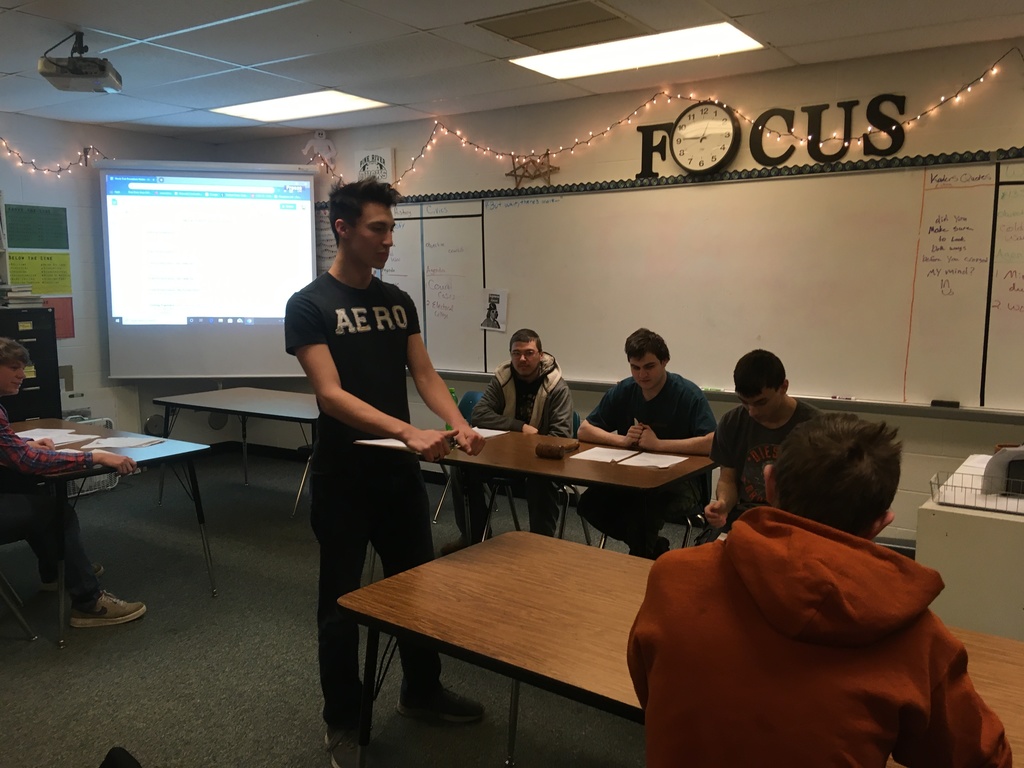 Mrs. Lijewski's Life Skills class made fleece blankets for the silent auction at the Buck Pride-Bowling For Bucks fundraiser on April 4th, 2020 at Parkview Lanes. Great job!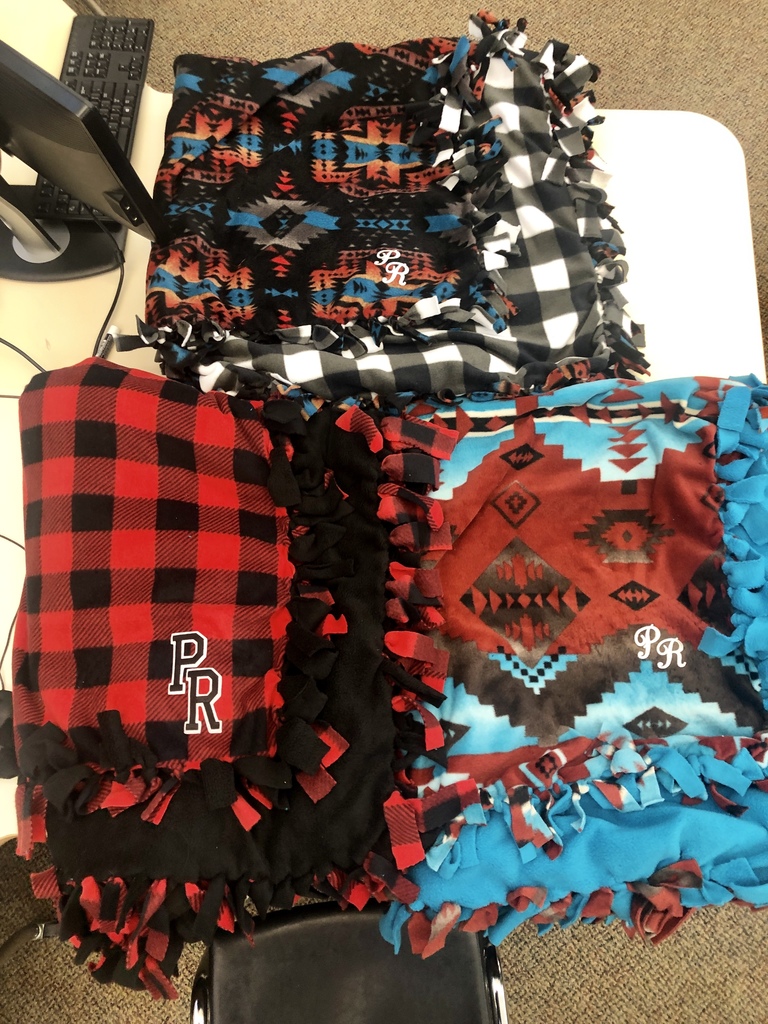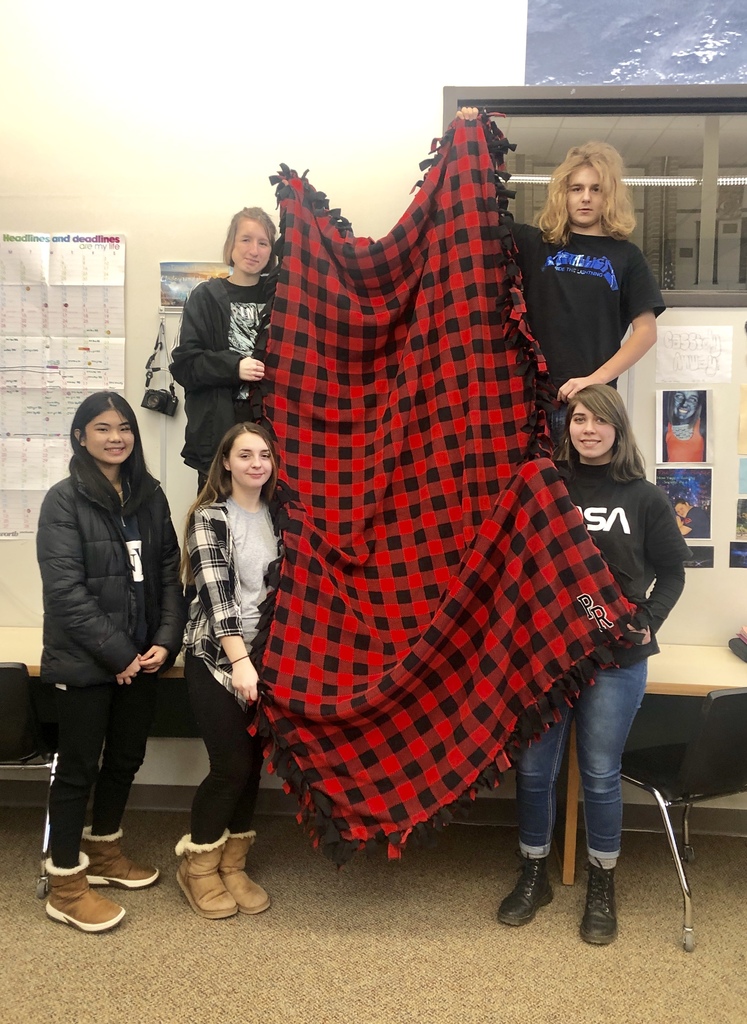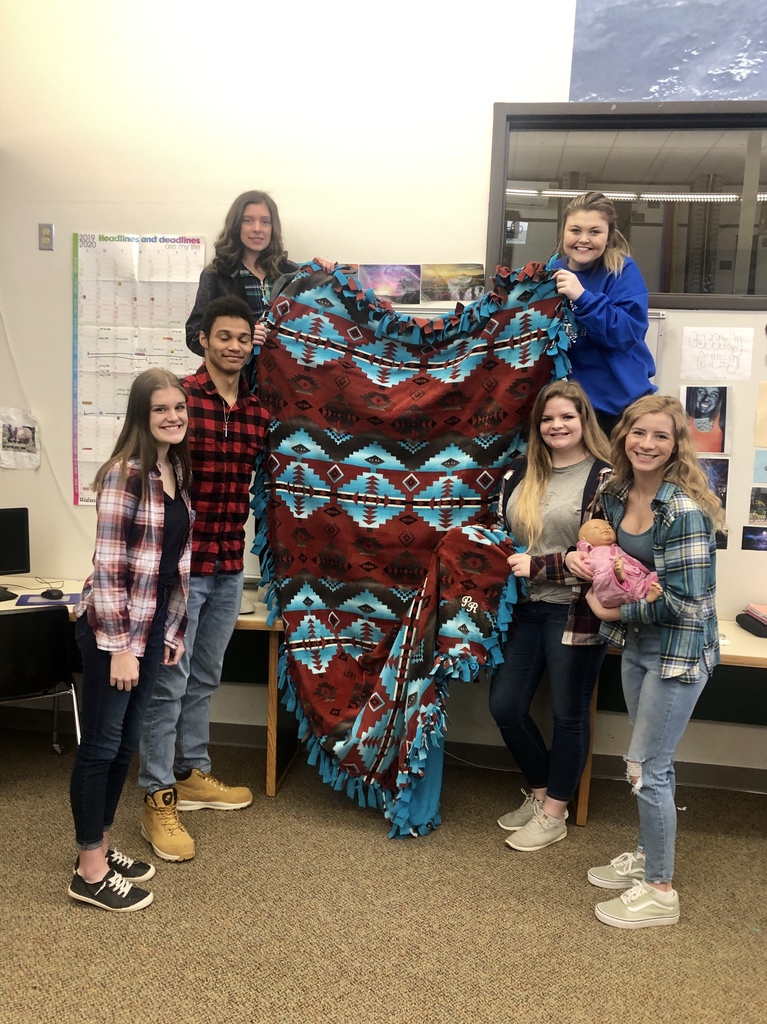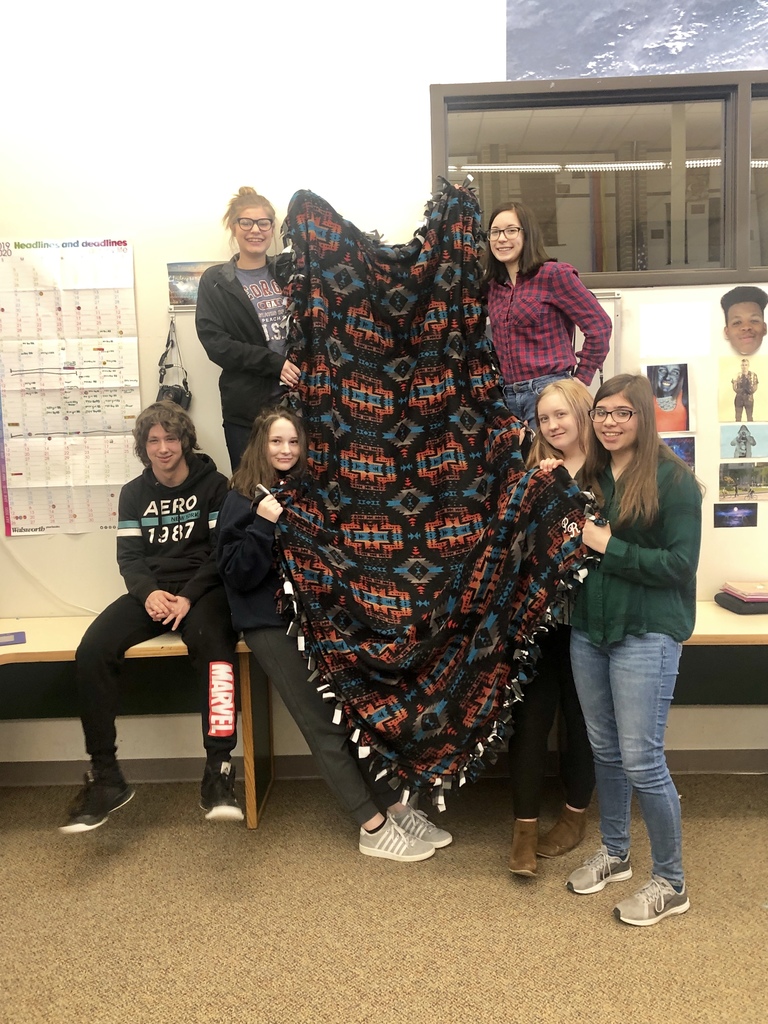 The Middle School Girls Basketball games at NMC have been rescheduled for Monday 2/24/2020 with a 6:00 p.m. start time.

Mrs. Dennis' 3rd Graders are setting goals for themselves and talking/writing about how they are going to achieve them!