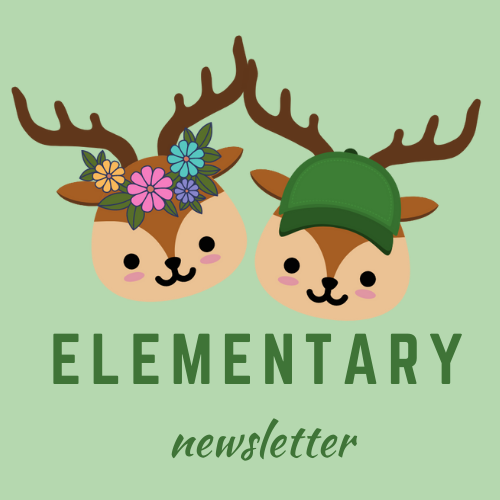 HUGE thank you to Norman's Farm for donating the pumpkins for our first ever Pine River Area Elementary Pumpkin Patch! Mrs Hayes and Mr Schab welcomed students with apple cider and a donut and each student got to take home their very own pumpkin.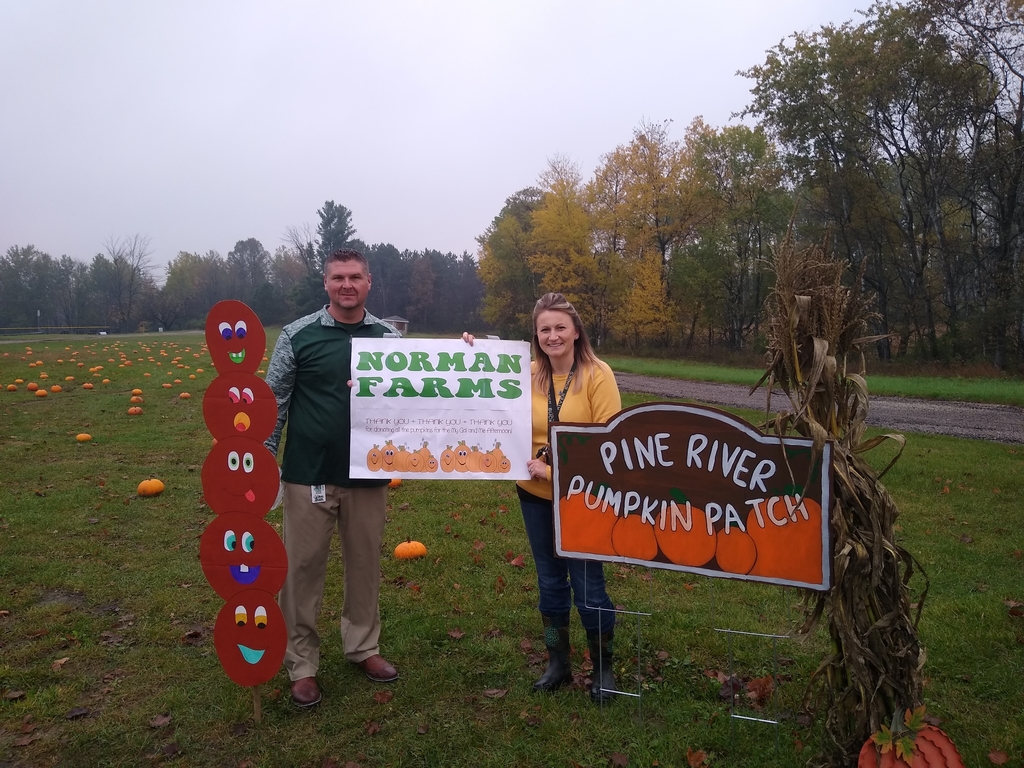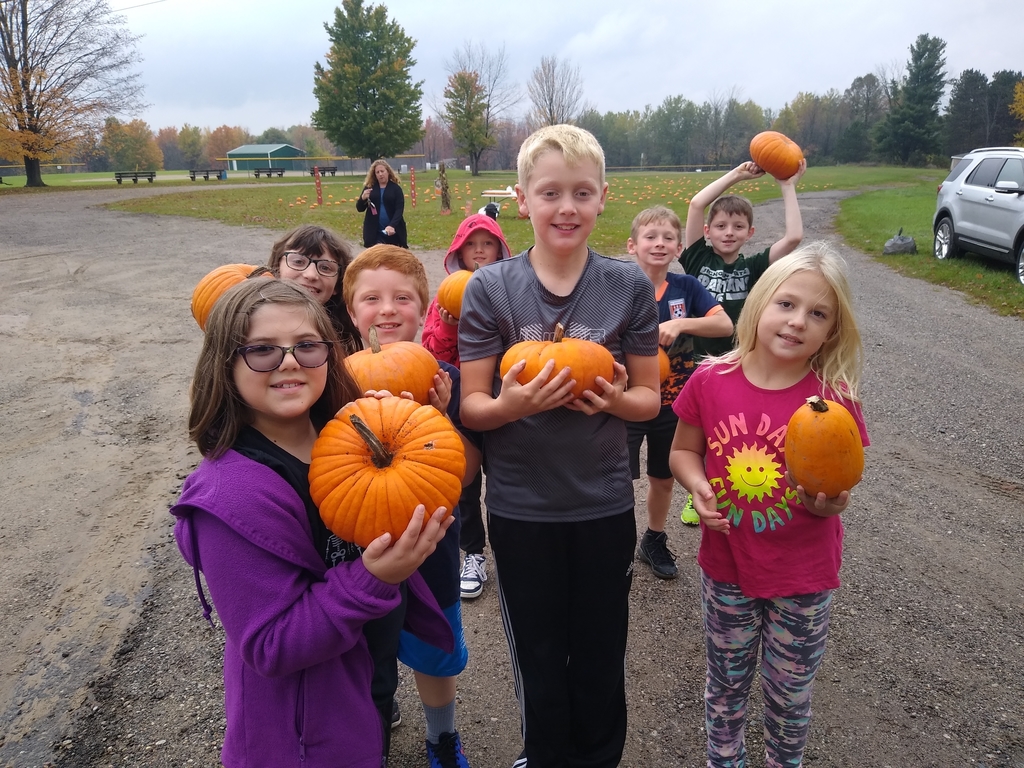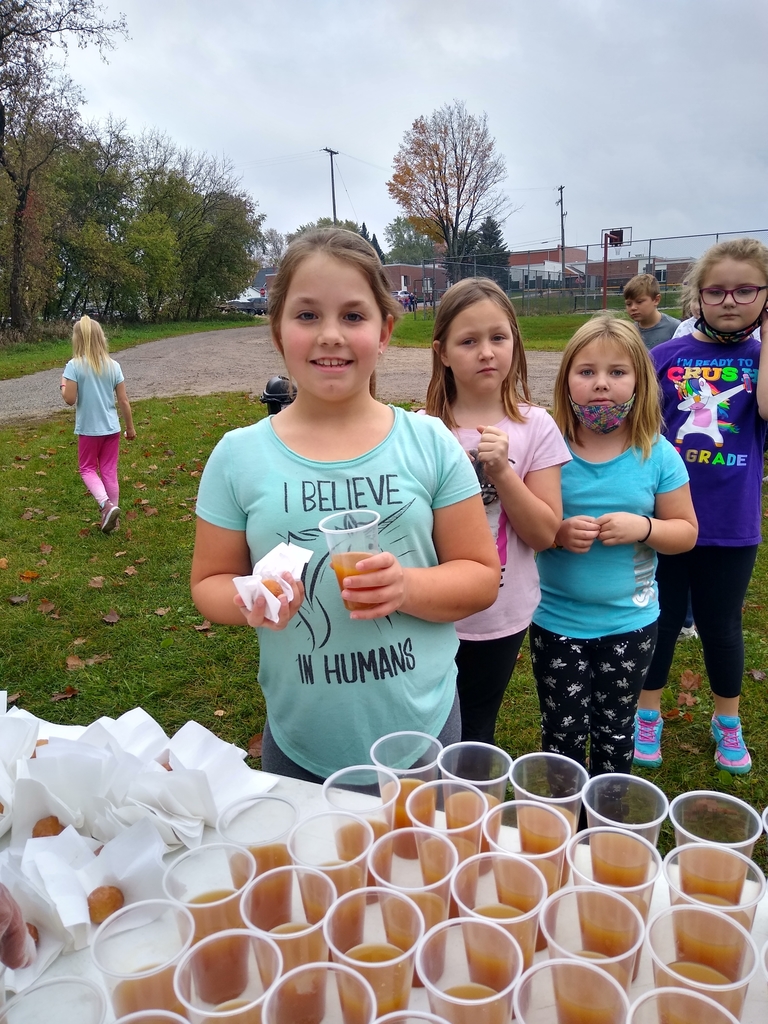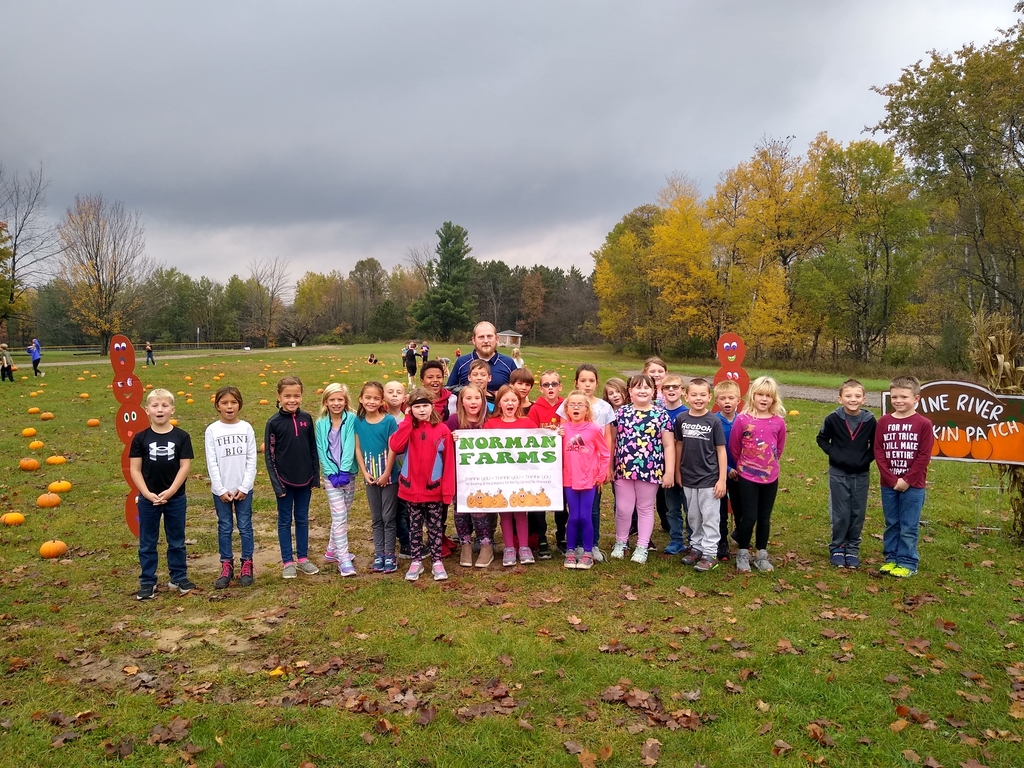 Check out these crafts some of our Kindergartners made! In class teachers read the story of Goldilocks and the Three Bears. Students then had the opportunity to pick their favorite character and create that character out of construction paper. Well done Mighty Bucks...they look great! #thebuckstartshere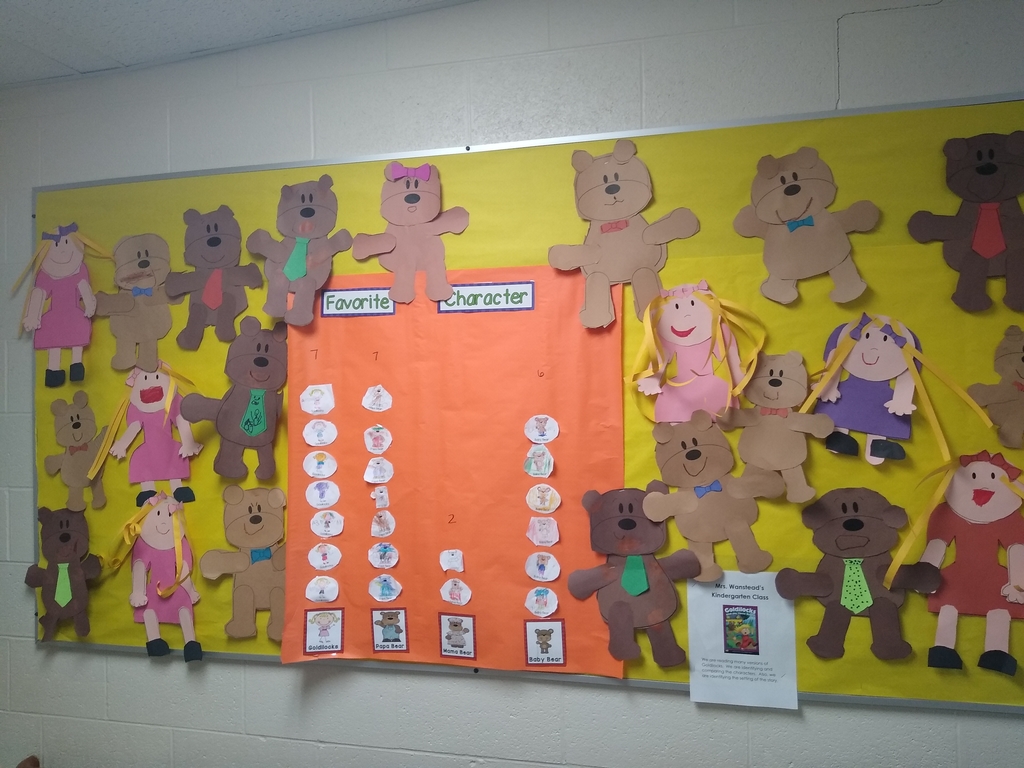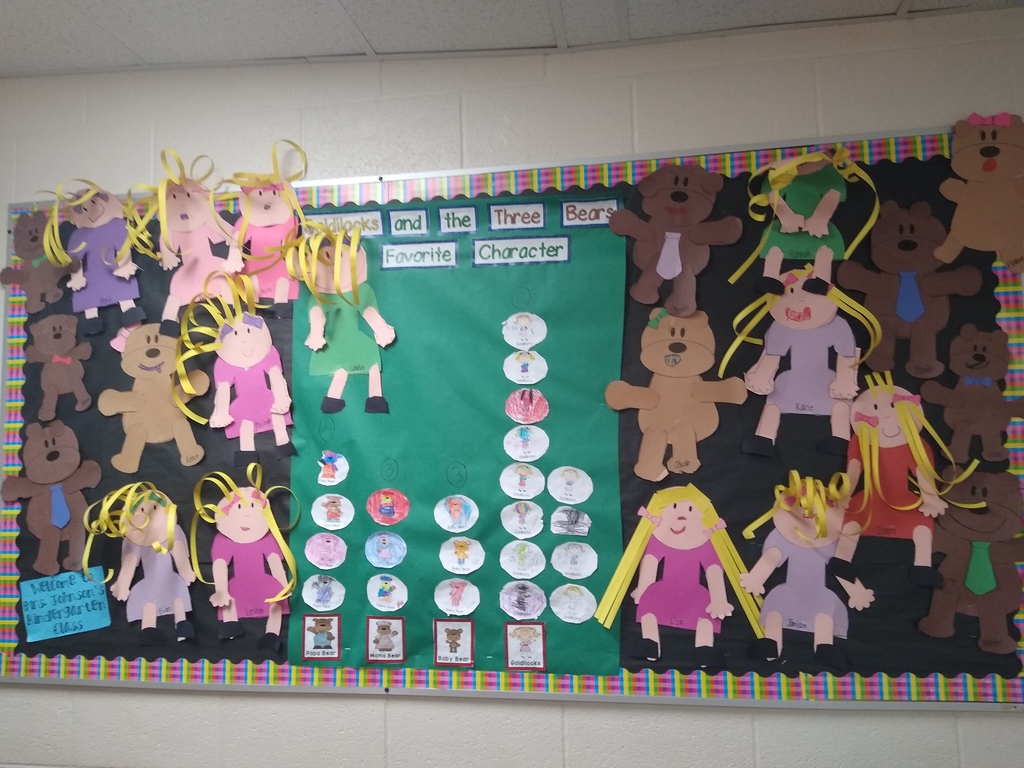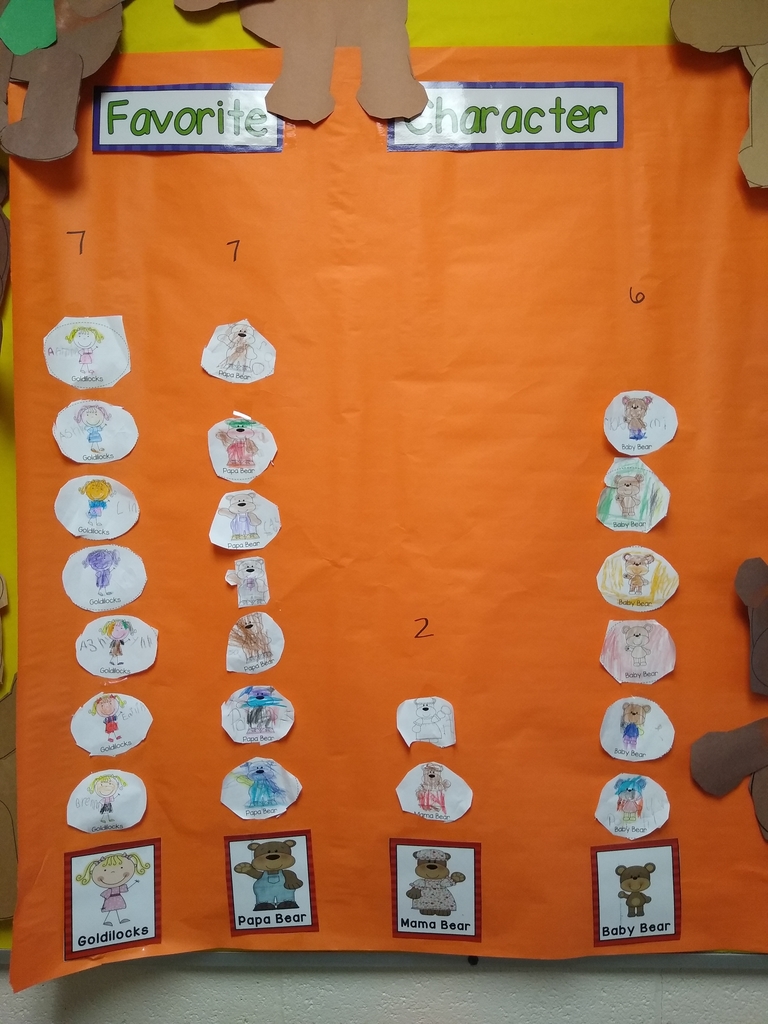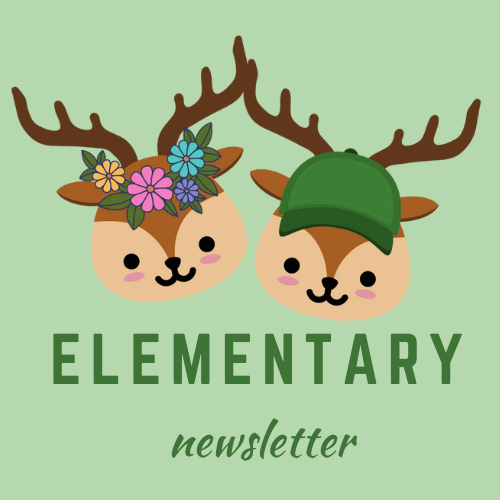 Pine River Community: The middle school football game against Lake City that was scheduled for Wednesday of this week, will now be played tomorrow, Tuesday, October 12, 2021. Game time will still be 6:00 p.m. This game will take place at Lake City.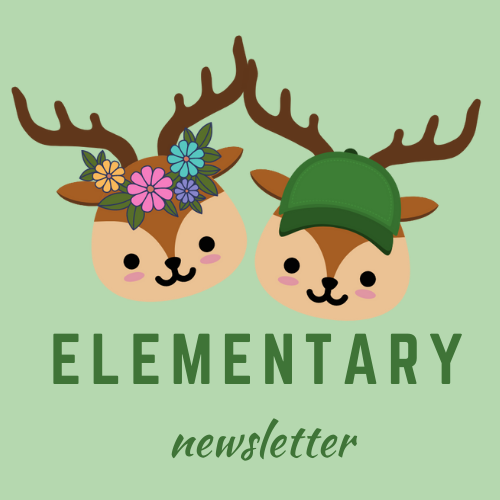 Pine River Families, October 1, 2021: Due to COVID-19 and a subsequent lack of players able to participate, tonight's varsity home football game versus Beal City is canceled. The game will not be made up and is a forfeit per MHSAA. The players, coaches, and staff thank you for understanding.





Please click on this link
https://5il.co/z6sa
for a school community letter from Superintendent Lukshaitis announcing today & tomorrow's Homecoming events! This includes today's parade, in Tustin, at 4:15 p.m. We hope you will join us this weekend's homecoming celebration! Go Bucks!!!


Pine River Community: Due to a power outage in Evart, tonight's junior varsity football game will be played at home. The kickoff is 6:30 p.m.

As a way to celebrate our new school year and say "thank you" for supporting our school bond, Pine River Area Schools will be hosting our tailgate party this Friday, September 10, 2021, from 5:00-6:45 p.m. Kickoff for our home varsity football armed forces game against the Evart Wildcats will follow at 7:00 p.m. Please click this link
https://5il.co/yk0v
to read the school community letter from Superintendent Lukshaitis that details this event which includes free admission to the game with your Pine River Bucks VIP pass! Go Bucks!

After replacing a transformer box destroyed by lightning, school will resume on Tuesday, August 31, 2021.

Due to power issues, Pine River Area Schools will be closed tomorrow, Monday August 30th.