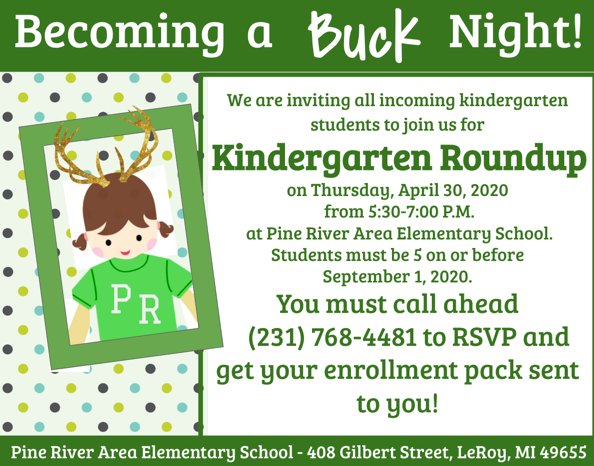 Kindergarten Registration Now Open for 2020-2021!
Heidi Hayes
Friday, March 06, 2020
It's that time of year where we are looking for our newest Bucks! Kindergarten Registration is now open! Please sign your child up by calling the elementary office at 231-768-4481 or sign up online by CLICKING HERE. Once you have signed your child up, the office will contact you about enrollment papers. In the meantime, mark your calendars for Kindergarten Roundup Night on April 30th from 5:30-7:00pm.