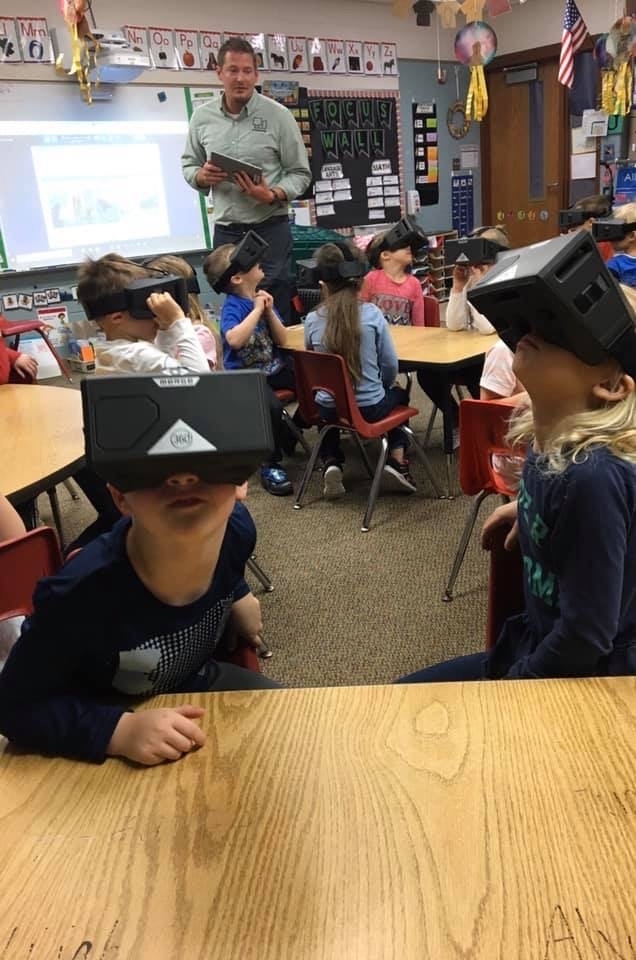 Kindergarten Explores with Virtual Reality!
Pine River Area Elementary
Thursday, November 21, 2019
Mrs. Johnson's kindergarten class got the chance to use VR glasses for the first time today! Students got to see different animals in their habitats. They also learned how these animals are able to camouflage themselves to stay safe from predators.