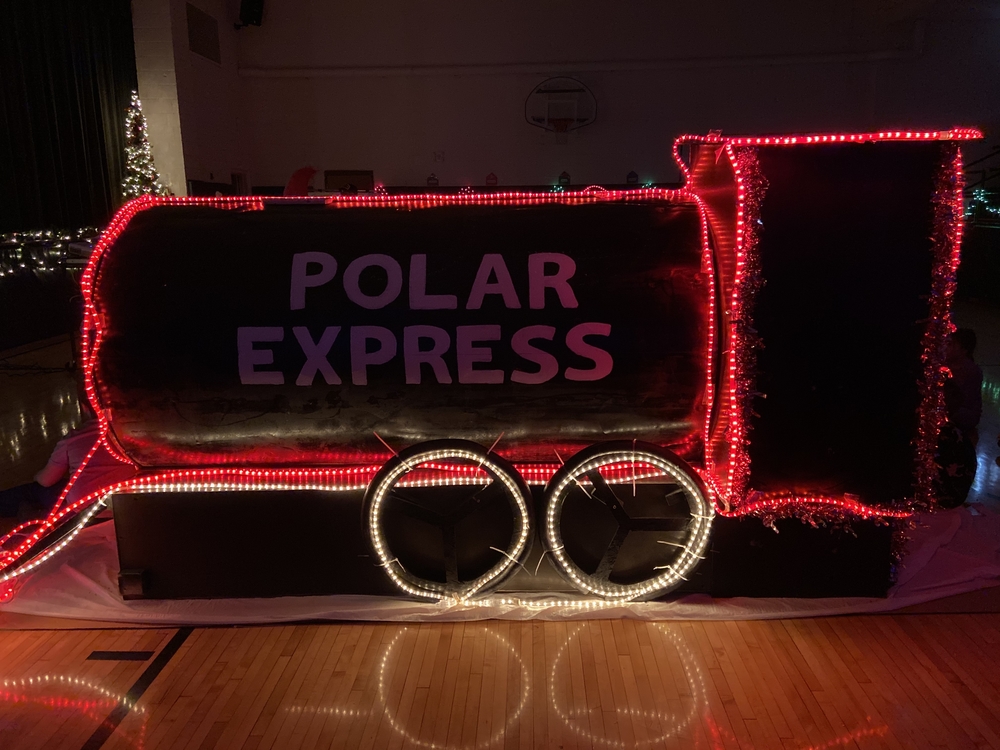 To the North Pole!
PRAE
Friday, December 13, 2019
Students at the elementary got to take a ride on the
Polar Express!
All students were given a golden ticket and got to board the train after getting their ticket punched by the conductors. Students were treated to hot chocolate and a magical experience as the gym was transformed into the Polar Express. A special thanks to Dave Moored for all of his talents in building our train and helping transform the gym. Thanks to Willy Holmes for his help! And a huge thanks to the AMAZING staff at the elementary who make this event possible. To see the little ones faces...priceless!